Three-Day Advanced Myofunctional Orthodontics Course
Fri, March 8 2024 - Sun, March 10 2024
Richmond, Canada
Myofunctional Research Co.

Three-Day Advanced Myofunctional Orthodontics Course
OVERVIEW
A complete training program for dental professionals.
This course will teach you the myofunctional evaluation system, which identifies breathing and myofunctional problems limiting facial growth and causing malocclusion, as well as provide you with the ability to treat myofunctional problems evident in almost every child.


LEARNING OUTCOMES
Identify the underlying causes of malocclusion, evaluation and diagnosis
A comprehensive guide for the implementation of the Myobrace®Activities program in your practice
Myofunctional orthodontics: Treating the causes rather than the symptoms of malocclusion - evaluation and discussion of cases included
Effectively educating parents and patients to achieve consistent results
Treatment planning and case discussion
Hands-on Bent Wire System (BWS) training
Orthodontic perspective of early interceptive myofunctional treatment
---
COURSE FEE
$1850 USD
Key Presenters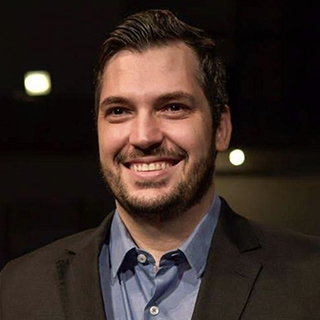 Dr Paulo Soares

Dr Paulo Soares graduated from the Federal University of Sergipe, Brazil. He specialized in orthodontics and facial orthopedics. In 2012, Dr Paulo became the first Myobrace® Certified Provider in Brazil and has since trained hundreds of dentists in myofunctional orthodontics in his private practice. He always tries to intervene and prevent malocclusion and craniofacial dystrophies from the earliest time possible by treating soft tissue dysfunction and airway issues.
Dr Chris Norton
DDS
Dr Norton graduated from Southern Methodist University and Baylor Dental School, Dallas. He has practiced orthodontics and general dentistry in Dallas, Texas, and Santa Fe, New Mexico. He spent four years as Dental Director for Amarillo College. He has practised TMD, sleep apnea and orthodontic treatment in Salt Lake City and McKinney, both Texas. Dr Norton is currently the orthodontic provider for Abbeville Dentistry. He continues to provide orthodontic, TMD and sleep apnea treatment in Amarillo, Lubbock, Midland, Odessa and Big Spring. Dr Norton refers to himself as an airway dentist. He looks to correct the cause of an issue, rather than simply the aesthetic symptoms. His goal is to convert others to also addressing the causes and underlying issues that affect our everyday dental patients.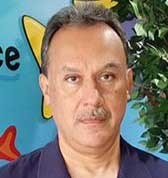 Dr Pedro Moran

Dr Pedro Moran practices Pediatric Dentistry since 1986. Has been practising Myofunctional Orthodontics since 2015, and in 2020 obtained his first certificate in Myofunctional Therapy. He is also the MRC distributor in Guatemala.